American Rivers and Partners Celebrate Congaree River Blue Trail National Recreation Trail Designation with Ceremonial Paddle
Waterproof Map and Online Interpretative Guide Unveiled Congaree River Blue Trail guide available online at http://congareeriverbluetrail.blogspot.com/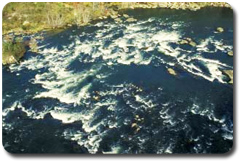 Columbia, S.C. – American Rivers and its Congaree River Blue Trail partners hosted a celebration June 27, 2008 marking the one year anniversary of the dedication of the Congaree River Blue Trail and its recent designation as a National Recreation Trail. The celebration consisted of a ceremonial paddle from the West Columbia Amphitheater Landing across the river to the Senate Street Landing in Columbia. American Rivers also unveiled a new waterproof map and interpretative guide of the Congaree River Blue Trail.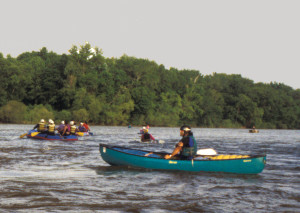 "The Congaree River Blue Trail is a real asset for our communities, and our trail map and online interpretive guide will make it even easier for people to get out and enjoy the river with their family and friends," said Gerrit Jöbsis, Southeast Regional Director at American Rivers. "As you can see by the many partners, local decision-makers, and civic leaders in attendance today, the Congaree River brings all the surrounding communities together and fosters a sense of community and civic pride."
The water-resistant, tear-proof map was produced in partnership with the Richland County Conservation Commission and Congaree National Park. This comprehensive map is available at Congaree National Park, local outfitters and businesses, and agencies throughout the Columbia area and online at  http://congareeriverbluetrail.blogspot.com
The online interpretative guide tells a broader story of the Congaree River and includes information on safety as well as cultural, historical, and natural values of the Blue Trail. The online guide includes a slideshow tour welcoming visitors to the Blue Trail. Video podcasts on the river's history, culture, and environment will be added in coming months.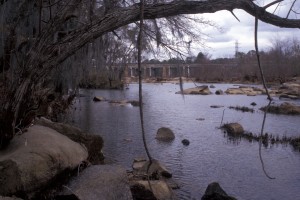 Blue Trails, also known as water trails, are the river equivalent to hiking trails. They are corridors developed to facilitate recreation in and along rivers and other water bodies. Blue Trails are found in urban settings as well as in remote environments. They come in all shapes and sizes and are used by paddlers, anglers, hikers, runners, picnickers, and those just seeking a bit of solitude.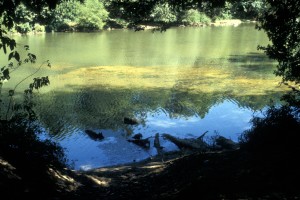 American Rivers is working to build a constituency for protecting these community rivers through its Blue Trails Initiative. American Rivers convened a diverse group of partners to develop this blue trail including Congaree National Park, Friends of Congaree Swamp, Congaree Land Trust, South Carolina Department of Natural Resources, The River Alliance, and Richland County Conservation Commission.
"Blue Trails like the Congaree can rekindle the public's appreciation for America's rich river heritage. These trails boost recreation and civic pride," said Jöbsis. "As more people learn to appreciate the gift of rivers, they will want to protect them."
You can also check out the National Park Service's website on the Congaree River Blue Trail.