Providing an Outdoor Adventure
Since early 2004, visitors from across the Southeast have been using a tear-resistant and waterproof topographic map and guide for safely enjoying the natural wonders of the 23-mile stretch of easy flowing water of the Lower Broad River Blueway.
Blueways are a relatively new recreational trend in North America. They designate a trail open for access on and from the water, perfect for the paddling community. The Broad River Blueway Map and Guide developed by the River Alliance and its partners Harbison State Forrest, South Carolina Parks, Recreation and Tourism, Columbia Regional Sports Council and Richland County is available at area outdoor merchandise retailers as well as the Harbison State Forrest Headquarters.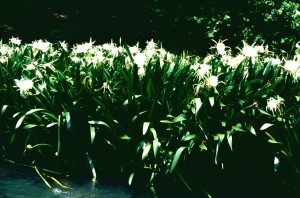 This picturesque stretch, The Broad River Blueway, offers a unique outdoor adventure for canoers and kayakers of all skill levels.
From the Rocky Shoals Spider Lily that blooms in magnificent splendor from mid-May to Mid-June, to bald eagles, river otters and large and small mouth bass, there is no shortage of scenery for the nature enthusiast.
The map includes:
instructions on how to file a mandatory float plan,
information on wildlife and vegetation that can be seen on the river,
locations of islands,
supplies that will be needed,
take-out and put-in points,
locations of the Rocky Shoals Spider Lily (keep in mind that it is ILLEGAL to remove Rocky Shoals Spider Lily's from their natural environment. You can look, take photos, but DO NOT TOUCH!!)
locations of parking, restrooms, the campground and access roads along the Blueway.
The map also provides access to rowing and paddling resources; provides safety hints and reminds all to "leave no trace."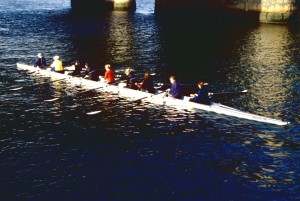 From the put-in in Peak, South Carolina, it is a 4-6 hour leisurely paddle to Harbison Forrest. One can picnic on the river or take-out at Harbison Forrest and camp in the pines. To continue on, is a short two-hour paddle to the I-20 bridge and the Richland County River Center take-out.
For those with a shorter trip in mind, there is a put-in at Harbison Forrest and take-out at the Richland County River Center at I-20.
The Broad River originates from the Appalachian Mountains of North Carolina, flowing through the South Carolina Piedmont, where it joins the Saluda River, which forms the third of the Midland's rivers, the Congaree.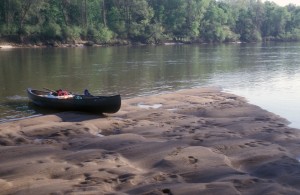 Those interested in a trip down the Broad River Blueway must file a float plan with Harbison State Forrest offices. You can contact them by phone at (803) 896-8890. You must also have a permit for your vehicle to park in the parking lot. For more information, please visit their website at http://www.state.sc.us/forest/refharb.htm
If you would like to purchase a copy of the Broad River Blueway map, please contact the River Alliance at (803) 765-2200.
---